Charleston is a charming city that offers something for everyone. Not only does it have marvelous architecture, it's also a great place to eat, drink, and be merry. It's no wonder that Travel + Leisure voted the Holy City among the World's Top 15 cities.
If you are thinking of moving to Charleston, choosing the right neighborhood is paramount. It's an important decision that you have to make. Some experts even say that choosing the right neighborhood is more important than choosing the right home.
Here are the best neighborhoods in Charleston, SC.
1.   Cannonborough-Elliotborough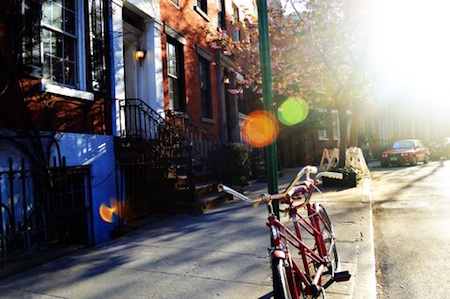 The Cannonborough-Elliotborough neighborhood is a diverse, high-density residential neighborhood in Charleston. Crosstown Expressway borders it to the north, King Street to the west, President Street on the east and Bee and Morris Streets to the south.
The neighborhood is located in historic downtown Charleston. The neighborhood is popular for its fine mix of commercial and residential establishments.
There are many things to see and do here. For shopping, head over to the hipster-friendly, surfer casual corner shop of Charleston – Rogue Wave. For a sumptuous meal, head over to Trattoria Lucca. It's conveniently located close to the MUSC campus and the Upper King Street nightlife district and serves rich, authentic Italian cuisine.
2.   Harleston Village
The Harleston Village is one of the largest neighborhoods in Charleston. Calhoun Street borders it to the north, King Street to the east, and Broad Street to the south.
It's popular for its quiet residential streets and amazing nightlife.
For shopping, the House of Sage won't disappoint. It carries edgy clothing, housewares, and accessories for both men and women. It's situated between the College of Charleston campus and King Street's shopping district.
Foodies will also love the sumptuous delicacy offered by the Caviar & Bananas. Besides serving breakfast, lunch, and dinner, with pasta, salads, soups, and sandwiches, you'll also enjoy their fine selection of wine and beers.
3.    Kiawah Island
The Kiawah Island is one of the best areas to stay in Charleston, SC. It's a quintessential neighborhood hallmarked by the ribboning Kiawah River, golden mashes, meandering golf courses, and hedge-lined streets.
The neighborhood is popular for its beaches, which rank among the country's best.
Kiawah Island boasts of an array of shops, boutiques, and studios. These can all be found at Freshfields Village. For an exceptional dining experience, visit Southern Kitchen, The Atlantic Room, and The Ocean Room.
Visit Kiawah Beachwalker Park for a relaxing and peaceful day in the sand. You'll be delighted by the sparse crowds, the park's facilities, and the gorgeous stretch of sand.
Kiawah Island is also a great fishing spot. If you are in search of your next big catch, visit Sonny Boy Charters or Heron Park Nature Center.
4.   Upper King
Upper King neighborhood is a place to shop, live and work. It features a fresh, modern community of shops, bars, and restaurants. The Upper King Street – located in the center of the Charleston Peninsula – is the city's fresh hub of activity, creativity, and design.
The neighborhood is popular for its award-winning restaurants and energetic nightlife. If you love Southern American cuisine, try Chef Jeremiah Bacon's classic Southern American dishes at the Macintosh.
For shopping, you'll certainly love what the John Pope Antiques and George C. Birlant & Co. have to offer.
If you're looking to picnic, Marion Square's 6.5 acres of green city park space is a great spot. The park also features a variety of festivals and events such as the Piccolo Spoleto Festival, Food & Wine Festival, and Charleston Fashion Week.
5.   The French Quarter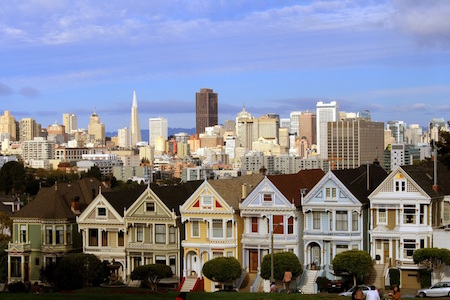 The French Quarter is the oldest section of Downtown Charleston. The City Market bounds it to the north and Broad Street bounds it to the south. It's popular for its attractive cobblestone streets.
This neighborhood's architecture boasts relaxing piazzas, historic alleys, and lively courtyards and gardens.
If you love art, The French Quarter neighborhood is a dream come true. Stroll through tranquil narrow streets like Queen, Chalmers, Cumberland, and Church on an afternoon and add some new art to your collection.
When you are in the mood for good brews with good company in a cozy atmosphere, head over to the Blind Tiger. It's a local favorite with a generous food menu and live music.
For an amazing dining experience, head over to McCrady's. It's headed by an award-winning chef and local hero – Sean Brock. It features exceptional hospitality and an open kitchen creating an intimate and adventurous dining experience.
6.    Summerville
Summerville features tons of amenities and attractive historic homes. From the turn of the century brick houses to bungalows. The public sculpture program is sure to catch the attention of arts and culture enthusiasts.
Foodies will love the amazing options offered by Jun Yakitori, Myles and Perfectly Frank.
7.   Hanahan
Hanahan is a good suburb of Charleston for young families. Located north of Charleston, the area features mid-century homes on large lots.
For the working community, Hanahan is a great place to live because it has the lowest average commute time. According to Movoto.com, it's only 20 minutes away from the business hub.
For a well-laid back, welcoming atmosphere, head over to LG's By the Creek. Shopping, options like PINK!, Victoria's Secret, and Books-A-Million won't disappoint.
Hanahan also has great schools.
8.   Folly Beach
Folly Beach is an amazing neighborhood in Charleston, SC for those seeking waterfront views. There are many things to do and see here.
Foodies can get their fix at local favorites like Black Magic Café, Rita's Seaside Grille, and Lost Dog Café.
Outdoor lovers will find the picturesque Folly Beach County Park's beaches and trails thrilling. And for those who love fishing, Folly Beach Fishing Pier is a great spot.
9.   Mount Pleasant
Mount Pleasant is just minutes from downtown Charleston. For shopping, head over to the open air Mount Pleasant Towne Center. For some outdoor activity, grab your pals and head over to the beautiful Memorial Waterfront Park.
Clearly, Charleston or The Holy City is a vibrant place to live, work and raise a family in. If you are planning to move here, this list of the best areas to stay in Charleston should get you started. If you need any help with rental properties in the Charleston area don't hesitate to contact us today!