Sometimes, you have no choice but to break a lease. For instance, you may need to move closer to your new job. Or perhaps you are moving out because you have broken up with your significant other. Sometimes, you may need to move because you feel the rental unit is no longer safe for you.
Whichever your reason for moving out early, understanding the South Carolina Residential Landlord and Tenant Act is important. This way, you are able to have a better understanding of your rights and responsibilities.
Simply packing up and leaving the premises is unacceptable. This is because a lease is a contractual agreement between you and your landlord. Breaking it before its expiry often entails penalties. If you are a tenant in South Carolina and wish to know more about breaking a lease, then continue reading.
Tenant's Rights and Obligations in South Carolina When Signing a Rental Agreement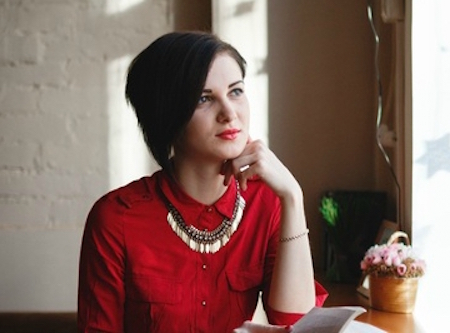 In most cases, signing a lease means that when you move in, you occupy a rental unit for the entire lease term. Typically, the term goes for a year. It also stipulates the rights and responsibilities of both the landlord and you. A landlord, for instance, cannot force you to move out before the lease is up unless you fail to pay rent or violate a lease term.
The landlord also cannot raise the rent. The landlord can only raise the rent if the existing lease term is over or if the existing lease allows it.
In the event that you have violated a lease term, the landlord is required to adhere to specific procedures to end your tenancy. For example, if you have defaulted in making rent payments, then your landlord is required to serve you with a 5-day notice to either pay or move out.
Likewise, signing a lease agreement in SC obligates you to pay rent for the entire lease term. If you break your lease midway, your landlord can hold you responsible for the remaining rent due under the lease. This means paying for the remainder of the rent due under the lease whether you continue living in the rental unit or not.
There are some exceptions to this blanket rule, though. Read to know more.
Legally Justified Instances When You Can Break a Lease in South Carolina Without Penalty
Breaking a lease doesn't always attract legal and financial penalties. The circumstances which it's broken significantly matter. In South Carolina, you may be able to legally break a lease in the following situations.
·      If Your Landlord Violates Your Privacy Rights
In South Carolina, tenants have a right to quiet enjoyment of their homes. This means that the landlord cannot enter the rental unit as he or she pleases.
Under the South Carolina lease laws, your landlord is required to serve you with a 24-hour advance notice. The notice should state the reason why they need to enter the rental unit and at what time.
Usually, landlords may need to enter a tenant's rental unit for the following reasons:
To provide regularly scheduled services such as changing furnace and air-conditioning filters
In emergency (no notice or consent is required)
To show the unit to prospective tenants or purchasers
For inspection
To make necessary or agreed on repairs, decorations, and so on
·      If Your Landlord Harasses You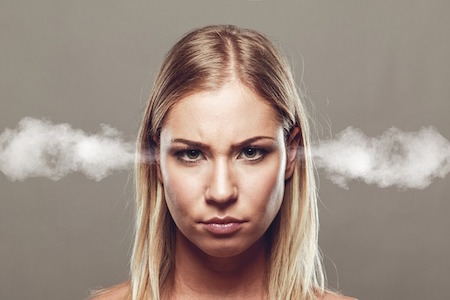 All forms of harassment are illegal in the state of South Carolina. Harassment by the landlord is often called a "constructive eviction." In such a case, you would have no further responsibility to continue paying rent as the landlord would have had technically evicted you.
Oftentimes, harassment by the landlord is meant to force you to abandon the property. Landlord harassment can take many forms. Here are a just a few examples of landlord harassment:
Physical intimidation and threats of physical violence
Threats of financial injury, such as refusing to provide positive references to future landlords or reporting you to a credit reference bureau
Deliberate destruction of a tenant's property
Creating a nuisance
Entering the property without a just cause or proper notice
Failing to perform maintenance tasks in a timely and responsible manner
Refusing to accept or otherwise acknowledge proper payment of rent
Withholding amenities previously allowed, such as landscaping services or pool privileges
·      The Rental Unit is Uninhabitable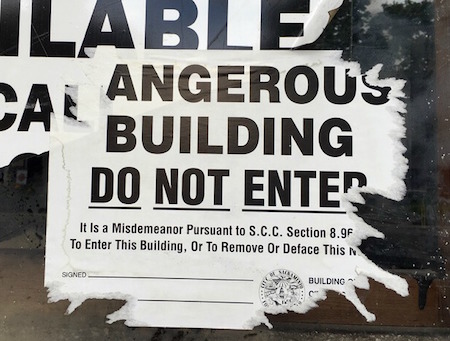 A landlord in South Carolina has a duty to maintain a premises that is habitable. A court would rule that you have been constructively evicted if your landlord fails to provide safe housing.
The specific requirements you must follow in order to move out are set out under South Carolina landlord-tenant law (S.C. Code Ann. § § 27-40-630 and 27-40-640).
Habitable housing means a house that has provisions such as:
Weather-tight, water-tight and rodent-proof windows and doors
Safely installed cooking and heating equipment
Hot water connected to the kitchen and bathroom sinks
Rodent-proof floors, walls, and ceilings
Working electrical systems
Adequate garbage disposal facilities
Working smoke detection devices
Working flush toilet
·      You are starting active military duty
Under the federal law, you have a right to break the lease if you enter active military service. Under the Servicemembers Civil Relief Act or SCRA, the following "uniformed services" are protected:
Armed Forces
National Oceanic and Atmospheric Administration Commissioned Officer Corps
Activated National Guard, and;
Commissioned Corps of the United States Public Health Service
You need to provide your landlord with a notice of your intentions to end the lease early. You may also need to provide proof of the deployment orders. Once delivered, your tenancy will then automatically end thirty days after the date that the next rent is due.
Does the South Carolina Residential Landlord Tenant Act Obligate Landlords to Find Replacement Tenants?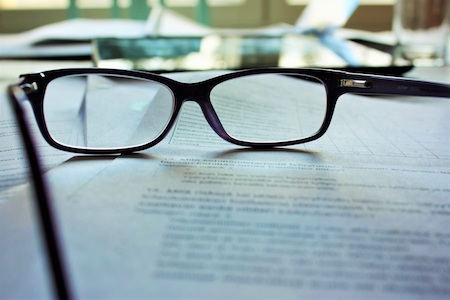 Yes, it does. This means that regardless of your reason for moving out, you may still get off the hook for paying all the rent due for the remaining term of the lease.
South Carolina lease law (S.C. Code Ann. § 27-40-730 (c)) obligates landlords to make reasonable efforts to find replacement tenants. If the landlord is successful in his attempts to find a new tenant, you may only need to pay a portion of the remaining rent due under the lease.
Suppose the landlord isn't lucky, then you will still be liable to pay the remaining rent due under the lease. The landlord may also use your security deposit to help cover the money you owe. If the amount is insufficient, your landlord may file a lawsuit against you in a small claims court.
In re-renting the rental unit, the landlord:
Still needs to find a qualified tenant
Doesn't need to rent the rental unit below the standard market value
Can add legitimate costs to your bill. For example, tenant screening and advertising costs.
With all these, you may ask how can you minimize your financial liability in the event you lack a legal justification?
Well, you could:
Provide an advance notice well beforehand
Help the situation by providing the landlord with a qualified replacement tenant
This information is intended to be helpful and informational. However, it shouldn't be used as a substitute for legal advice. Should you need more help, we recommend you seek advice from a licensed South Carolina attorney.
At Bridgepoint property management we specialize in handling rental properties throughout Charleston, SC and beyond. If you require any help with your rental property don't hesitate to contact us today!