Looking to buy an investment property in Charleston? Property is a go-to strategy for investors whenever the housing market takes a 180-degree turn. That is not the least bit surprising, however, given that real estate investment tends to have some key advantages over the other kinds of investment. The most visible of them being, the chance to have a constant and decent cash flow while equity is being created for the property.
Not to mention the fact that the property itself (as well as the profits coming from it) is being shielded by federal as well as state income tax.
Needless to say, it is always better to do the necessary research before you actually proceed to buy rental property in Charleston. Doing so will prevent you from making commonplace mistakes in real estate investment, as well as give you some vital peace of mind.
Are you planning to buy rental property in Charleston, SC? Then you should make it a point to follow these tips in order to make your investment smooth and hassle-free:
Take the Metrics into Consideration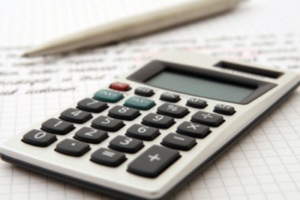 As an investor, you must always look at a rental property in terms of its ability to generate wealth. In this process, you should consider several factors, including (but not limited to) employment pattern of local residents, trends of growth, the growth of population, demographics and vacancy rates.
You should also be wary of red flags such as sudden cutback of jobs and deviance. One good way of taking metrics into consideration is to try and predict the kind of people who are most likely to rent your property – retirees, families, or young and single professionals. Then continue to purchase the kind of home that suits the target population the best.
Get the Area Surveyed for Rent
It is always wise to make your calculations & try to find out the minimum amount of required rent. There are several ways to go about this, one of them is getting the area rent surveyed to find out whether the property has any actual potential.
Try looking at comparable properties within the neighborhood and find out the current rent rates. Thereafter, survey the current occupancy rates to see if the need for properties in the area (similar to the property you want to buy) is realistic enough for you to actually invest in that property.
Conduct a Thorough Inspection of Your Potential Properties
It is always good to take into consideration the overall health of the property when you're actually buying it. Make sure to take a thorough look at the property and note down any issues that you may see.
Take note of things like basements that tend to flood after rain, a tendency to produce musty odors, patchy roofs, and malfunctioning appliances. Also, take note of whether the existing electrical system meets the local building guidelines & whether the plumbing system is up to the mark.
In this regard, it is always better to hire professionals who can do the job (unless you yourself are one in the first place). Certified home inspectors evaluate homes in a professional manner and find out whether the property in question has any issues with it – structural or otherwise.
While it may cost a little more, it is worth it given that it saves you ample time and most importantly money, that you would later have to spend in repairing damages.
Have a Team of Professionals by Your Side at All Times
The one common factor that is present in all real estate investors is the fact that they all have a dedicated team of pros by their side at all times who support their business at every hour. As an investor, you must find a team that comprises of:
– A seasoned real estate agent who is well-aware of the local market
– An appraiser who honestly evaluates properties
– A competent real estate attorney; and
– A trustworthy lender who can finance you and/or your buyers
Additionally, you will need other professionals such as painters, plumbers, and electricians who will conduct regular repair and maintenance work.
Instead of hiring professionals, you can try hiring a professional property management company that will handle the entire process of management of your property.
Track Your Investment Property's Cash Flow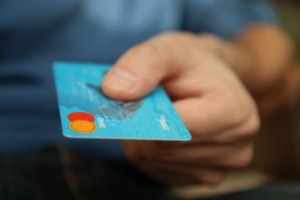 Costs related to renovation and repairs are a part and parcel of property maintenance. Investors such as yourself should make it a point to track the inflow and outflow of cash. After all, you do not want your business to get into generating losses.
In the events that the costs begin to run over, you should try to set away more than the needed estimates.
You can also try hiring a professional company that will handle any and all tasks related to management of your property in Charleston. Even then, you should make it a point to track the expenses.
Make sure to include the extras that you'll be spending in terms of fees for the services rendered by the property management company. Contacting the manager to find out about the various fees and services is a good practice of this.
Make an Exit Plan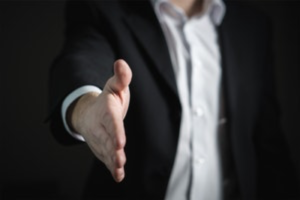 While the need of the hour for the investor is to have the correct property for the right price and in the right neighborhood, you should also realize that buying is not the only aspect of investing. Selling to is an important part of investing too.
You must, therefore, have an exit plan that will permit you to sell the property at the best price if and/or when necessary in the future. Another aspect of investment is to buy a sub-par rental property, renovate it, and then sell it for a higher price, after a year or so.
When you are taking into consideration the "when" of your strategy, do make it a point to consider the financing. For instance, if there is a balloon payment that will soon rise, it is always better to sell the property before that happens.
By following the aforementioned tips, you can avoid the small but significant mistakes that cost property investors a lot. They will help not only in terms of time and money but also in terms of good business practice and satisfaction.