The City of Charleston, one of the oldest in South Carolina lies along the Atlantic Coast. U.S. News analyzed 100 metro areas in the country to determine the most popular places to live in based on the quality of life, job market, value, desirability, and migration. Charleston, SC ranked #27 in Best Places to Live and #19 in Best Places to Retire.
Charleston has a population of 712,232 people. The city offers one of the best quality of life in the country with an average annual income of $43,560. Property is quite affordable. The median home price in the city is $223,519. Rents are also quite low with the average monthly rent fee at only $982.
How is living in Charleston, South Carolina?  
Charleston is a city that is rich in both culture and history. The city has lived through the American Revolution, the War of 1812 and the Civil War not to forget hurricanes, earthquakes, pirates and social revolutions. Despite all these challenges, the city has been able to preserve its past and is on its way to a great future. It is a popular tourist destination and offers a rich culture, wine, dancing and other related luxuries and offerings.
Here are some interesting things you should know about living in Charleston:
Charm:
Even though Charleston has become a thriving metropolis, it has still been able to retain its southern charm. The city is elegant, not too large and above, beautiful. Despite the modern buildings in the downtown area, the city has still preserved its architectural history and cobblestone walkways.
The Charleston Museum is a perfect example. Founded in 1773, it has still retained its mission of preserving and interpreting the culture and history of Charleston and the South Carolina Low Country. Modernization has led to an exciting nightlife and state of the art galleries and entertainment centers.
Holy City:
Charleston is called the Holy City because it has many churches, with the church steeples puncturing the city's skyline. The city has seen a significant struggle for freedom and independence.
Charleston was founded by Protestants in 1670. Till the late 1700s, Jews were not even allowed to worship freely. Roman Catholics also had to undergo significant struggle and strive to be accepted. And now, Charleston has a blend of people from different faiths, religions, backgrounds, and cultures.
Jobs & Economy:
Charleston has a thriving economy. The Port of Charleston is among the top 10 container ports in the US. The port handles nearly $75 billion of goods each year.
Charleston is also a major tourist destination and that is why there are ample jobs in the private sector. You can also find part-time and full-time jobs in hotels, motels, restaurants, and the entertainment industry.
Low Taxes:
As far as taxes are concerned, South Carolina is one state that can boast low taxes for its residents. The average tax burden for residents in SC is under $3000 a year. The state's property tax of 0.57% and a gas tax of 16.75 cents is much better than all other states in the top 10.
Cost of Living:
The best thing about Charleston is that it is an affordable city. The price of homes is much lower than many other places in the US. However, salaries can be lower here compared to other cities. That is why you do need to budget properly. Overall food and transportation tend to be slightly more expensive here than in other areas of similar size and population.
Food:
Being a coastal city, seafood reigns supreme here but you can get to taste almost every type of cuisine to satisfy any cravings. There are ample cafes and restaurants along the beach route serving all types of food items ranging from Southern full-breakfast with grits to the traditional American barbecued crabs and shrimps.
Transport: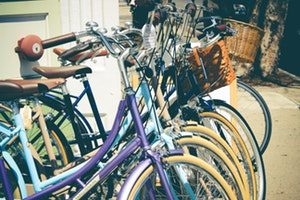 Being a small city, the commute times in Charleston are very short. The public transportation system is superb. The airport is only 12 miles away from the city center making it very easy for people who want to travel. Charleston is a popular tourist destination so the roads do get congested and parking can be a problem during peak season. A lot of the locals are generally seen using bikes. The city is small, flat and easy to navigate.
Weather:
Charleston has warm weather all year round. Although the 2-3 months of summer tend to be hot and humid, the rest of the year is wonderful. The weather is perfect for almost any type of outdoor activity such as golfing, hiking, biking or sightseeing the colonial homes, eerie cemeteries, plantations, and estates. The city has around 230 days of sunshine each year. The average daily temperature here is around 65.6 degrees Fahrenheit.
Beaches: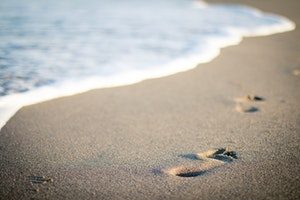 There are Charleston beaches within a few minutes from the downtown area. The warm pristine blue waters and the soft sandy beaches are one of the key highlights of this city. These beautiful waters and help people relax and enjoy their summers. There are no long line-ups and parking issues. Even on weekends, parking is fairly easy to find and you can get a good spot on the beach. In addition, there are many types of water-related activities available for those who might be interested.
As a Charleston Business, we pride ourselves on knowing what our city has to offer and sharing it. The above information encompasses some essential information about Charleston, SC. This information will give you an idea of living in this beautiful city – a city that is full of history and culture.